5 Tips for Teaching Art to Children and Keeping Kid's Creative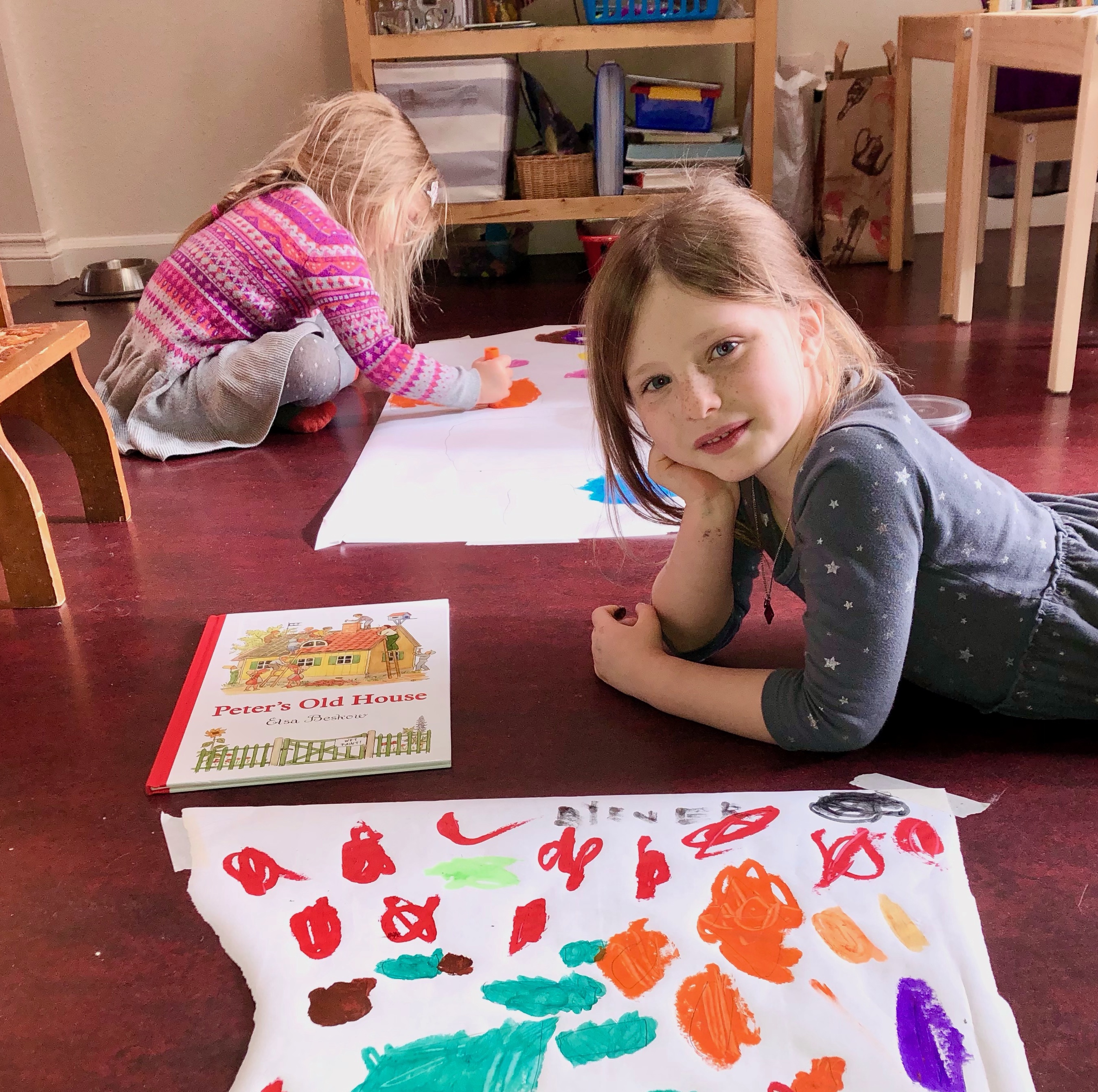 Teaching art to children can be one of the most exciting and rewarding things you can do as a parent/grandparent. Art doesn't just foster kid's creativity, it helps them develop mentally, socially, and all around as a tiny individual. Kid's are inherently creative and letting that creativity come to life by instilling the love of art at a young age is a wonderful thing!
Sometimes we as parents or grandparents don't know where to start in that process…As an art teacher of children, here are 5 tips for teaching art and keeping your kids creative!
Always keep supplies on hand

I encourage having a "space" dedicated to art. Whether that be a craft drawer, drawing desk, or an entire art room! Making creativity accessible is crucial to inspiring the itch to create in kids. Have paint, markers, crayons, and paper always in reach!

Encourage them to be creative with anything and everything (not just markers and paint)

 If they want to use mixed media let them do it! Create fun crafts using yarn, clay, newspaper, string, macaroni, and anything else you have lying around the house. Let them play outside and create artwork from twigs, flowers, foliage, and dirt. It's amazing how nature can be the biggest inspiration for creativity. 

Use this time to read aloud.

Kids can absorb loads of information, but we all know that they won't sit still for long. Take this time of quiet and stillness to read aloud. It's amazing how much children will listen and absorb when they're drawing and focusing.

Use fun subjects & scenery for inspiration

Whether it's going outside and drawing the scenery, printing off a masterpiece like a Van Gogh and "copying", or seeing if they can draw simple household objects make it fun and exciting! The sky is the limit when it comes to subjects to paint and draw.

 Enroll your Kid's in an online art class

Sometimes it's easier to let someone else do the teaching and doing. My newest online art course incorporates storytelling, painting, and the best part of all, my adorable white lab Daisy. I have taught kid's art lessons for years and love the process of seeing kid's come alive and express joy when it comes to art.
Art classes don't have to cost an arm and a leg either, for a limited time only enroll in Daisy's Doodles for only $47! To learn more about my newest children's online art class click here.
Art lives inside every one of us.
Let's explore the possibilities.
Abstract landscape paintings for sale & representation.
Unleash your inner artist with art classes & workshops.
Get away & get messy on a painting retreat to remember.
Create a playful and intuitive quick abstract landscape painting in my FREE mini-course!